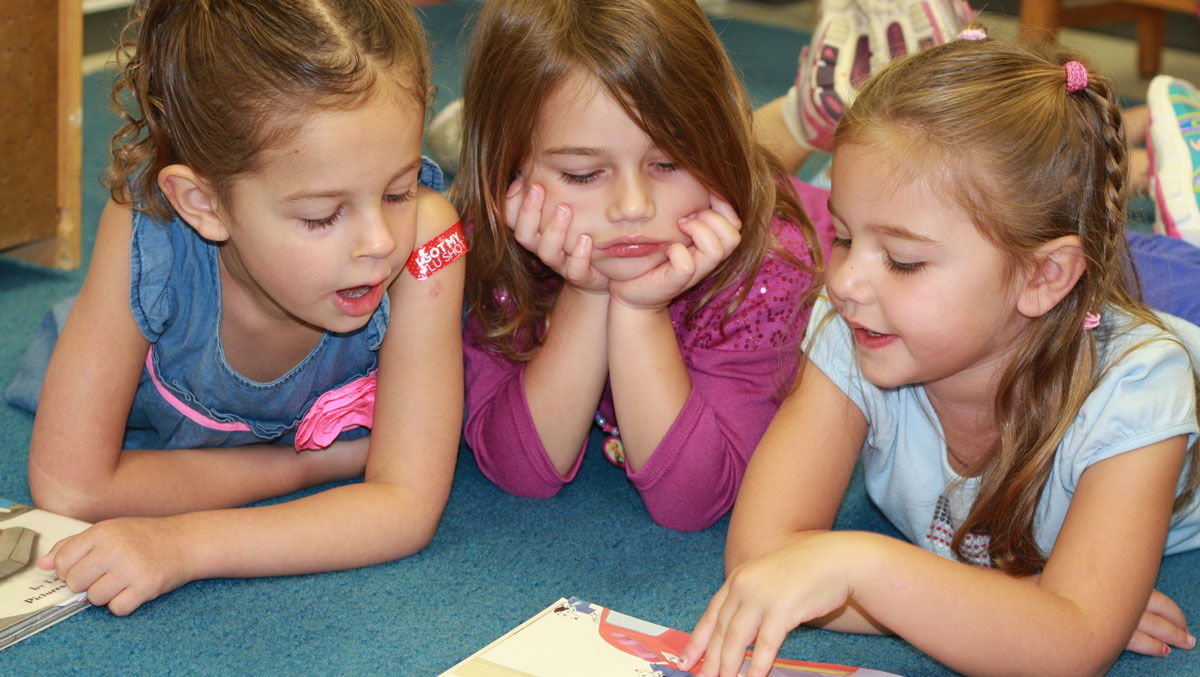 Each teacher develops lessons that meet the needs of their class. These lessons are guided by the Virginia Foundation Blocks for Early Learning
Classes start in September, the week after Labor Day, and continue through May. The preschool is closed for a two weeks at Christmas. During the school year, the preschool generally follows the holiday schedule observed by Arlington County Public Schools.
See the Trinity Calendar for specific dates.
The school schedule is especially designed to consider the age and needs of each age group/class. The children have opportunities to enjoy activities outside of their individual classrooms. Children enjoy different activities, including music, gym, and our outdoor playground. When outside the classroom, the classes are paired with a similar age class, providing more opportunities for friendships to develop.
Class schedules include the following areas:
Circle time
Music with a separate music teacher
Story time
Large motor skill activities include: playing on gym equipment and the outdoor playground
Fine motor skill activities could include: using paint brushes, crayons, pencils, glue sticks, and clay
Playtime in the classroom may include: building with blocks/toys, imaginative and pretend play
Snack
Film short (once a week, 8-10 minutes in length)
Additionally, teachers will incorporate seasonal activities. For example, some classes will host live creatures including insects, tadpoles and hatching eggs.
Field trips are also timely. In the fall, older classes visit a Farm around harvest time. Some classes visit the Nature Center to hear about Native American history in Arlington around Thanksgiving and some classes tour the Post Office and mail their Valentines. We also have in house special programs, including puppet shows, visits from firefighters and local nature centers.
An optional Lunch Bunch is offered for 3 Year Olds.